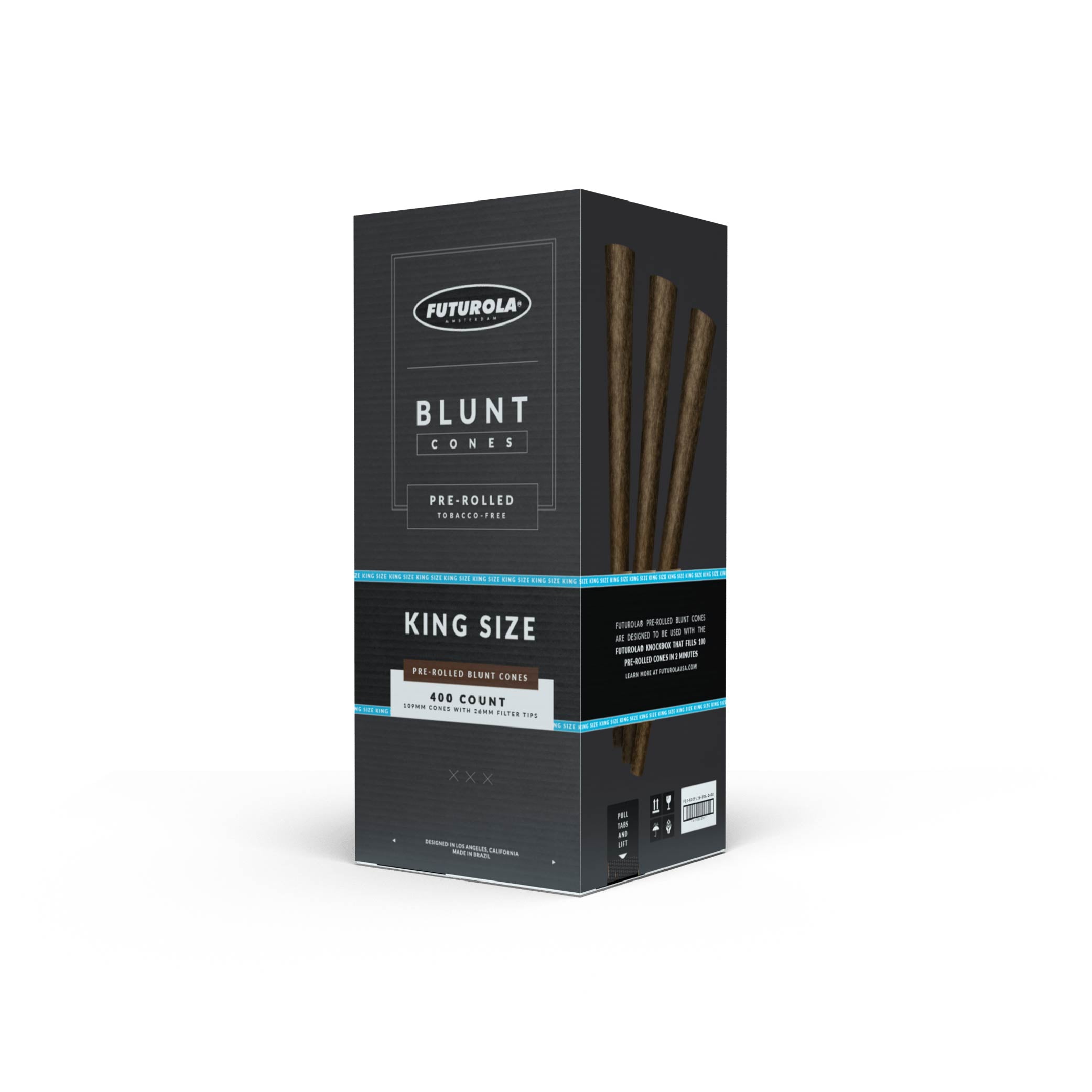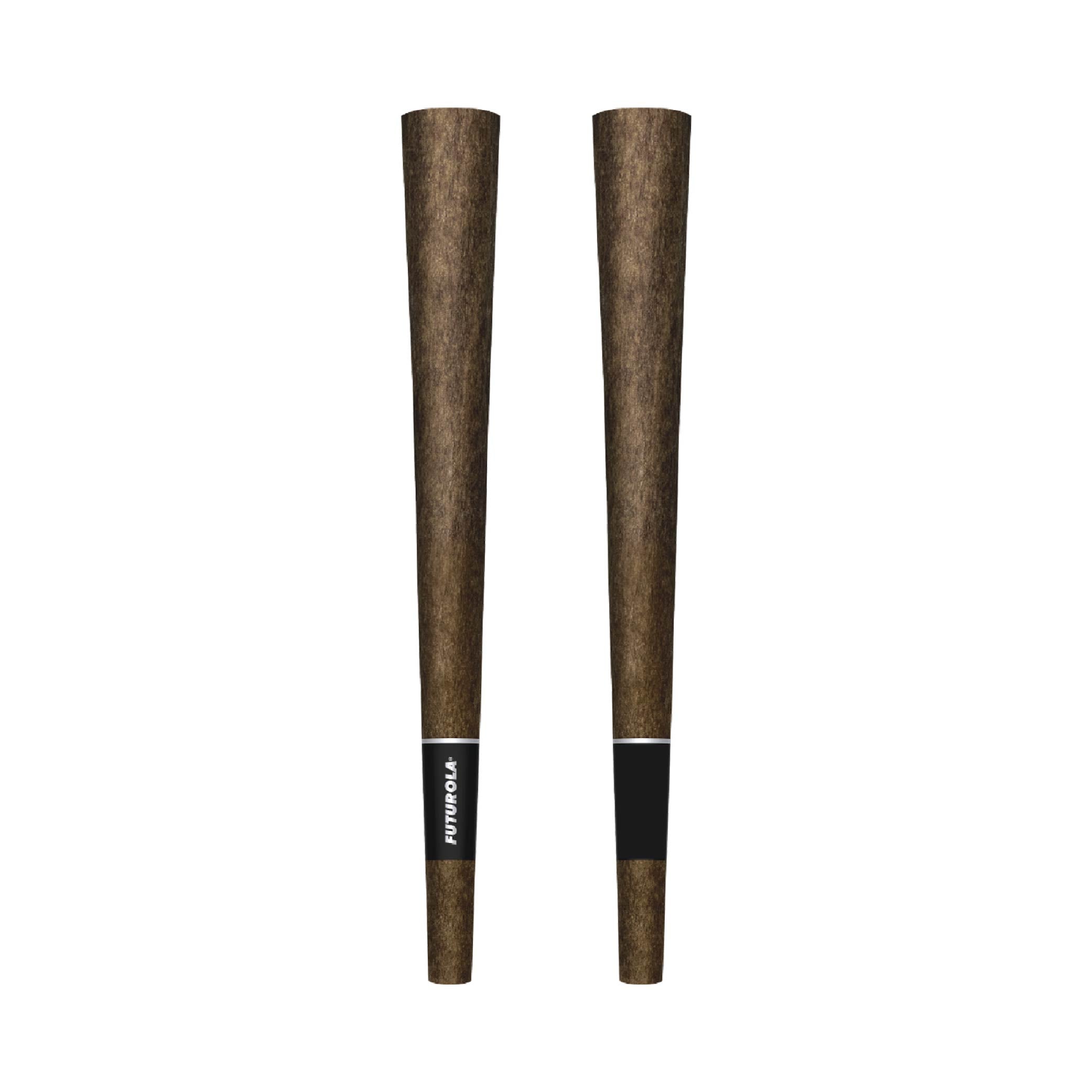 109/26 | STANDARD BLUNT CONES | KING
FUTUROLA KING SIZE 109/26 PRE-ROLLED BLUNT CONES

400 Artisanal King Size 109/26 pre-rolled blunt cones can be filled in just minutes with the Futurola Knockbox Series.

The perfect filling and packing machine, you can use the Knockbox after you've efficiently ground up your flower with the Futurola Shredder Machines.

Compatible with Standard Filling Devices.
Compatible with All Futurola Standard Knockbox Base models*:


This product includes:


400 KING SIZE 109/26 PRE-ROLLED BLUNT CONES


Additional Standard Futurola Knockbox FIlling Devices are available separately from the Knockbox Series. If you'd like to purchase just the filling kit, you have that option!

Looking for something for slender instead? Make sure you check out the Futurola Slender Cones + Filling Devices. 


*Futurola Products Ship with Signature Required*
SHAPE | CONE
CAPACITY ±1.0g
CONE | 109mm
TIP | 26mm
CROWN | 12.5mm
BASE | 5.5mm
COLORS | WHITE + BROWN + BLUNT
ARTISANAL FUTUROLA PRE-ROLLED CONES are handcrafted with only the finest, thinnest papers from France and Spain, and organic Arabic gum from the Acacia tree.
KNOCKBOX | KB50 or KB100 or KB300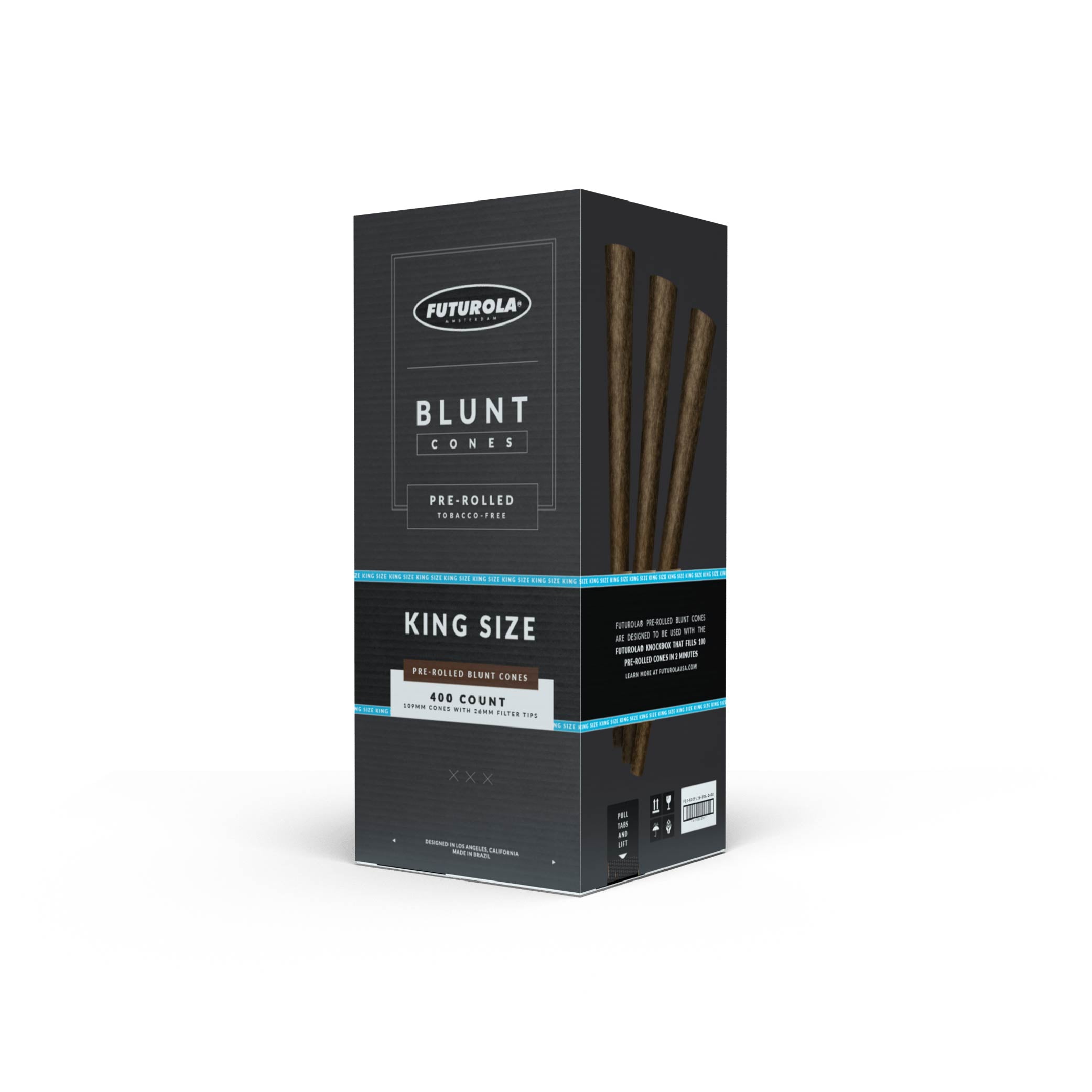 This product is rated 5.0 of 5.0 stars.
It has received 3 reviews.
Cone
We need the pack stick to go with it cause I'm loveing it just need the pack stick
109/26 | STANDARD BLUNT CONES | KING
King size blunt cones
New favorite things to smoke I love these things! They hit so nice and smooth and don't canoe at all!