Custom Cones
Welcome to Futurola's Custom Cone Options page, where your creativity meets our expertise to create unique and personalized smoking experiences. We understand that standing out in the competitive market is important to you, which is why we offer custom cone options that allow you to showcase your brand identity or add a personal touch to your rolling accessories.
To bring your vision to life, we offer custom cone tip designs that can be tailored to your specific requirements. Please note that there is an additional cost for the custom cone tip design fee. This fee covers the time and effort required to create a unique tip design that sets your cones apart from the rest.
We believe in flexibility, which is why we have set a minimum order quantity. This allows you to order the desired quantity of custom cones without any limitations. Whether you're a small business or a large-scale operation, we have the capacity to fulfill your custom cone needs.
By signing the mock up approval form you agree to the following terms:
A 50% non-refundable deposit is due upon signing. Final payment is due within seven days of your product's arrival at a Futurola warehouse in the U.S.A Futurola USA,LLC is not responsible for the storage of your product for a period greater than seven days Beyond the initial period, you will incur a storage fee of $150 per week on the remaining balance of your order. After a period of thirty-days non-payment, FuturolaUSA, LLC reserves the right to destroy or dispose of the product, resulting in the loss of your deposit. All sales are final. 
Let's Create Your Custom Cones Today!
Contact us for an estimate
Creating your custom cone design is a collaborative process. Once we receive your form submission with your cone preferences, our team will work diligently to bring your ideas to life. We will then reach out to you with the contact you've provided to receive your logo and create a mock-up of your custom cone design for your approval. Next we send you a sign off sheet for approval and a quote for price and freight shipping. This ensures that you have complete control and can visualize the final product before committing to the order.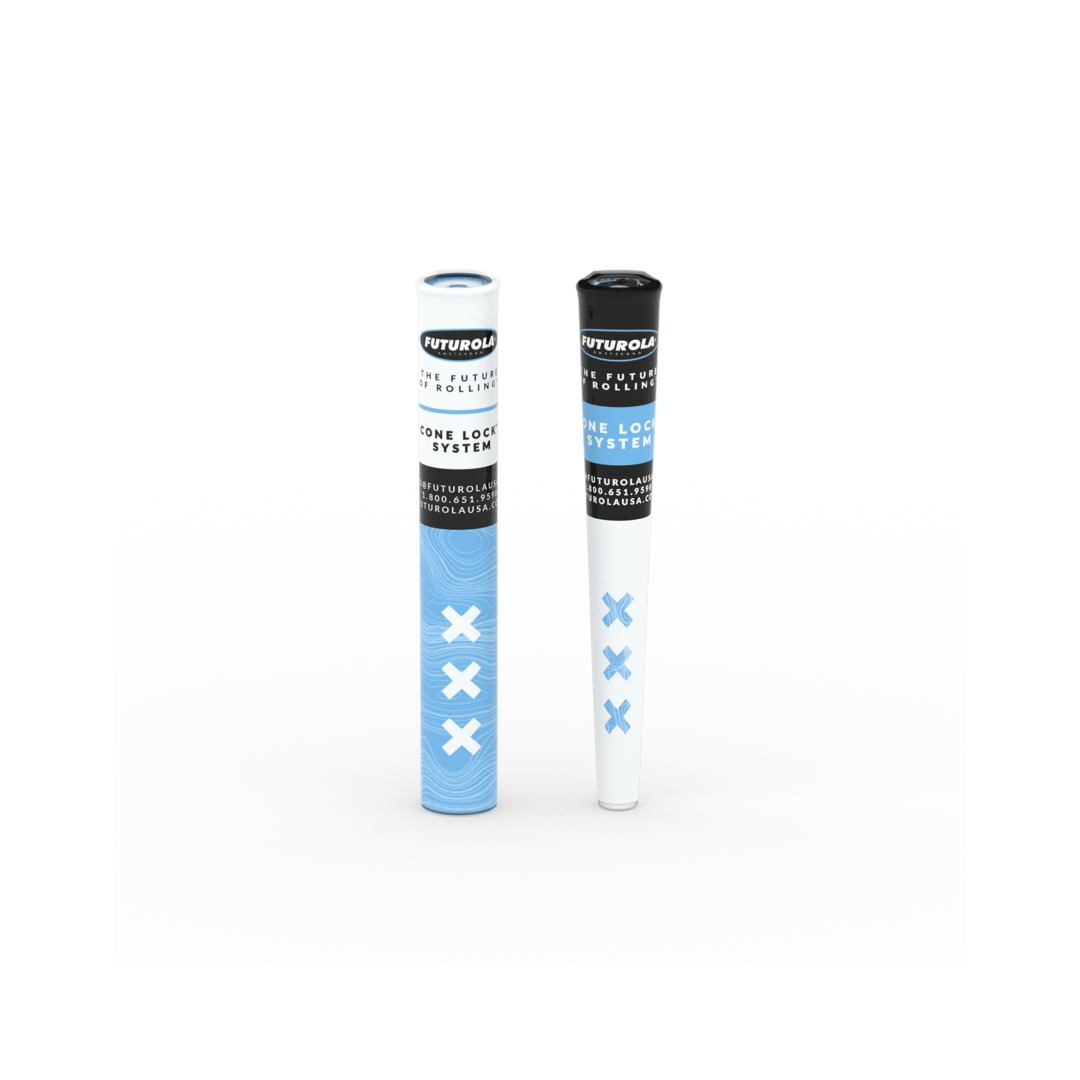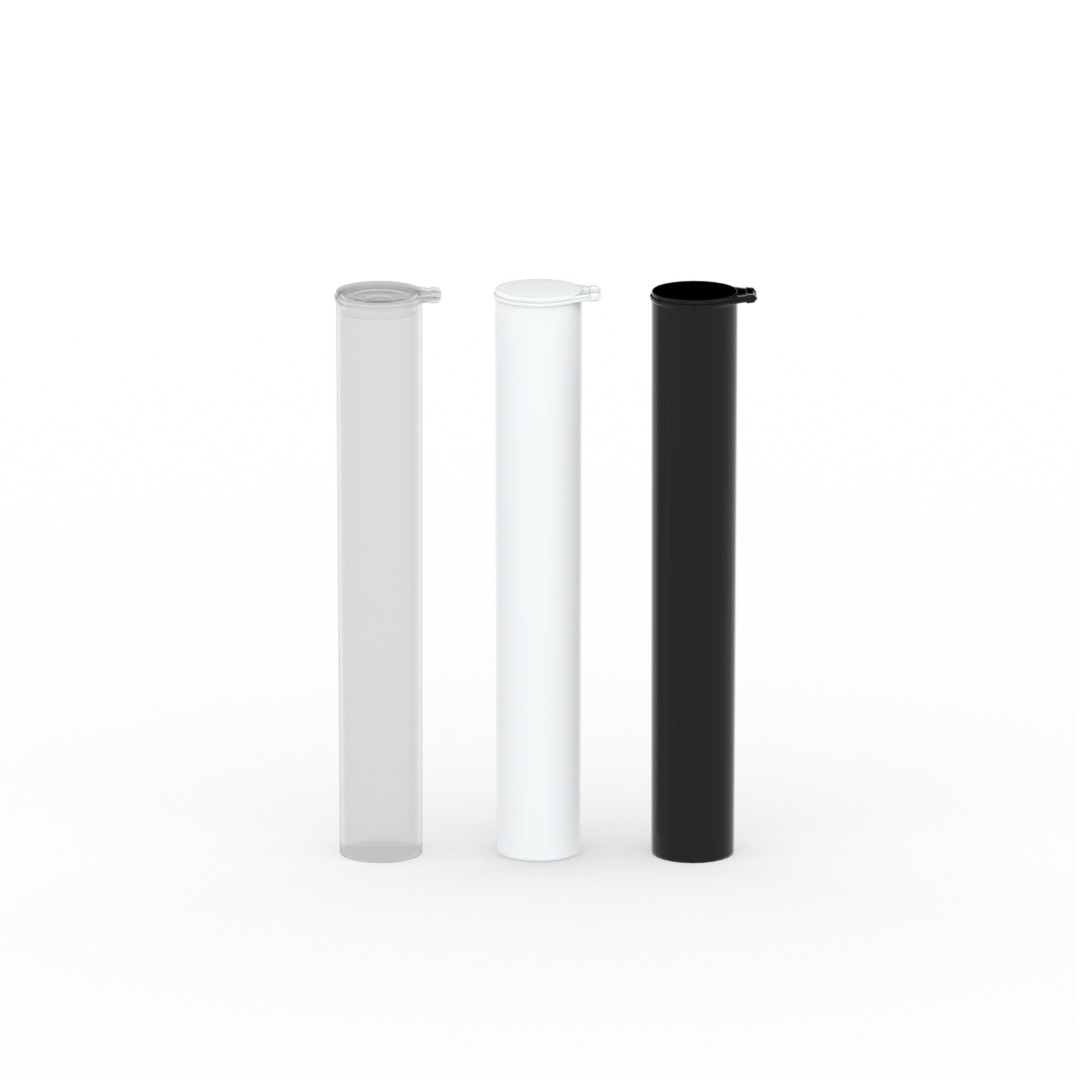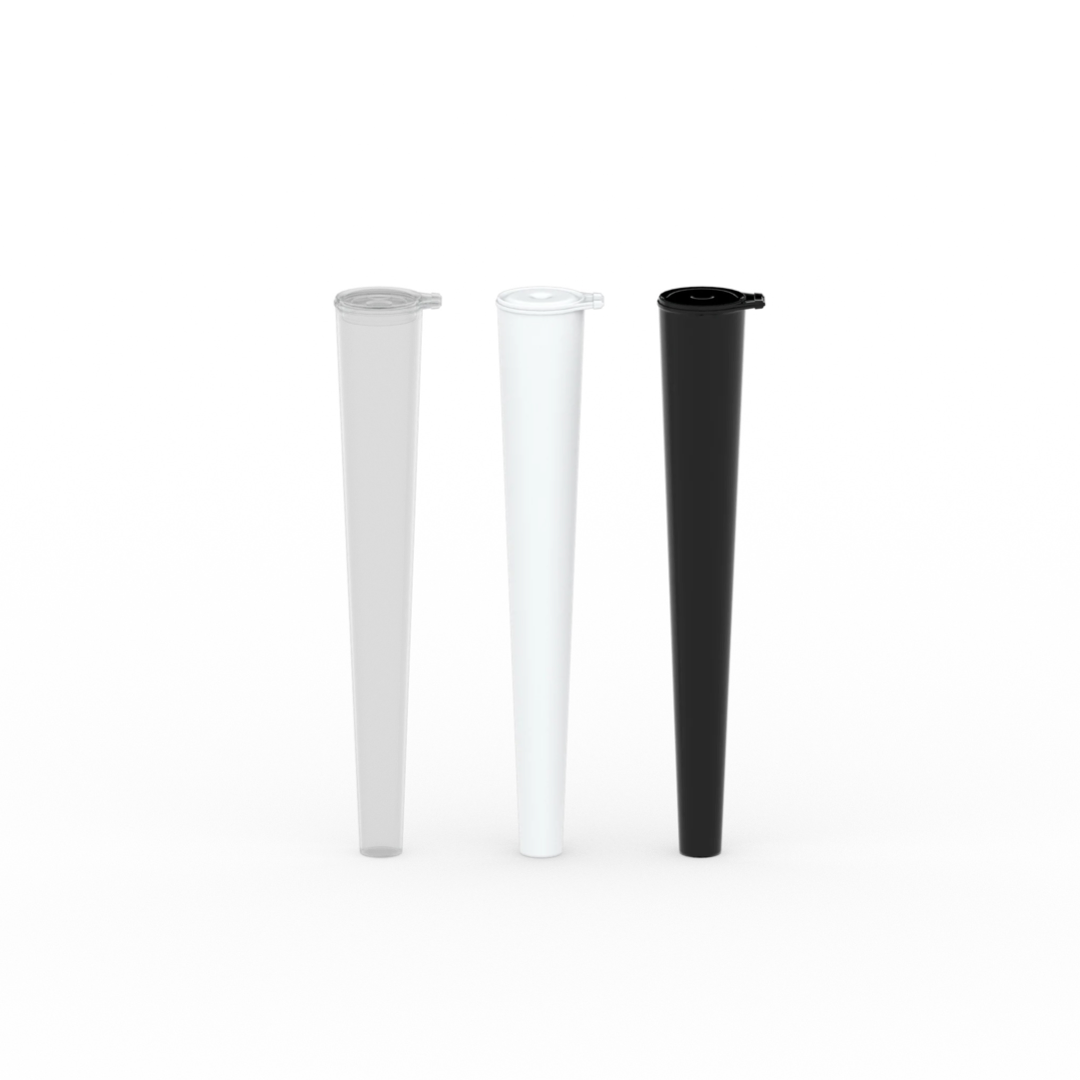 ---
Introducing the Futurola Cone Lock Tubes™, the perfect solution for keeping your pre-rolled cones fresh, secure, and ready to enjoy. Available in opaque, black, and white color options, these innovative tubes are designed to meet your storage needs with style and functionality.

The Cone Lock Tubes™ are crafted with premium materials, ensuring durability and preserving the quality of your pre-rolled cones. The opaque design provides protection from light exposure, maintaining the freshness and potency of your cones for extended periods.

With its sleek and discreet appearance, the Cone Lock Tubes™ are perfect for on-the-go smokers who value convenience and portability. The compact size allows you to easily carry them in your pocket, bag, or purse, making them ideal for travel or everyday use.

Featuring a secure locking mechanism, these tubes ensure that your pre-rolled cones stay intact and protected from moisture and odors. No more worries about crushed or damaged cones. Simply place your cone inside the tube, lock it securely, and enjoy peace of mind knowing that your smoke is safe and secure.

The black and white color options add a touch of sophistication and versatility to your rolling accessories. Choose the black option for a sleek and modern look or opt for the white option for a clean and minimalist style. Whichever color you choose, the Cone Lock Tubes™ are designed to complement your smoking rituals and enhance your overall experience.

The Futurola Cone Lock Tubes™ are a must-have accessory for preserving the freshness and quality of your pre-rolled cones. Explore the opaque, black, and white color options today and elevate your smoking experience with Futurola's commitment to excellence and innovation.