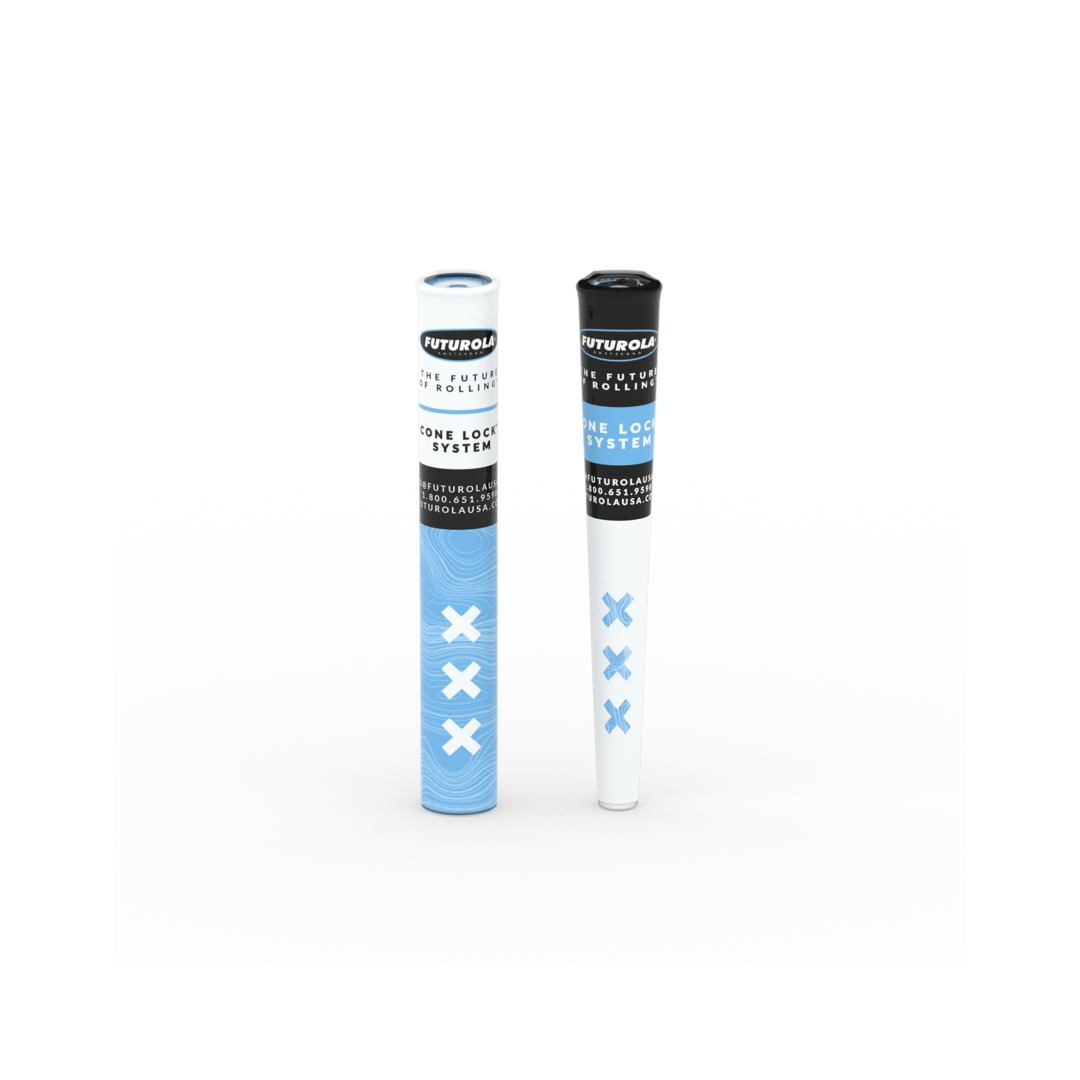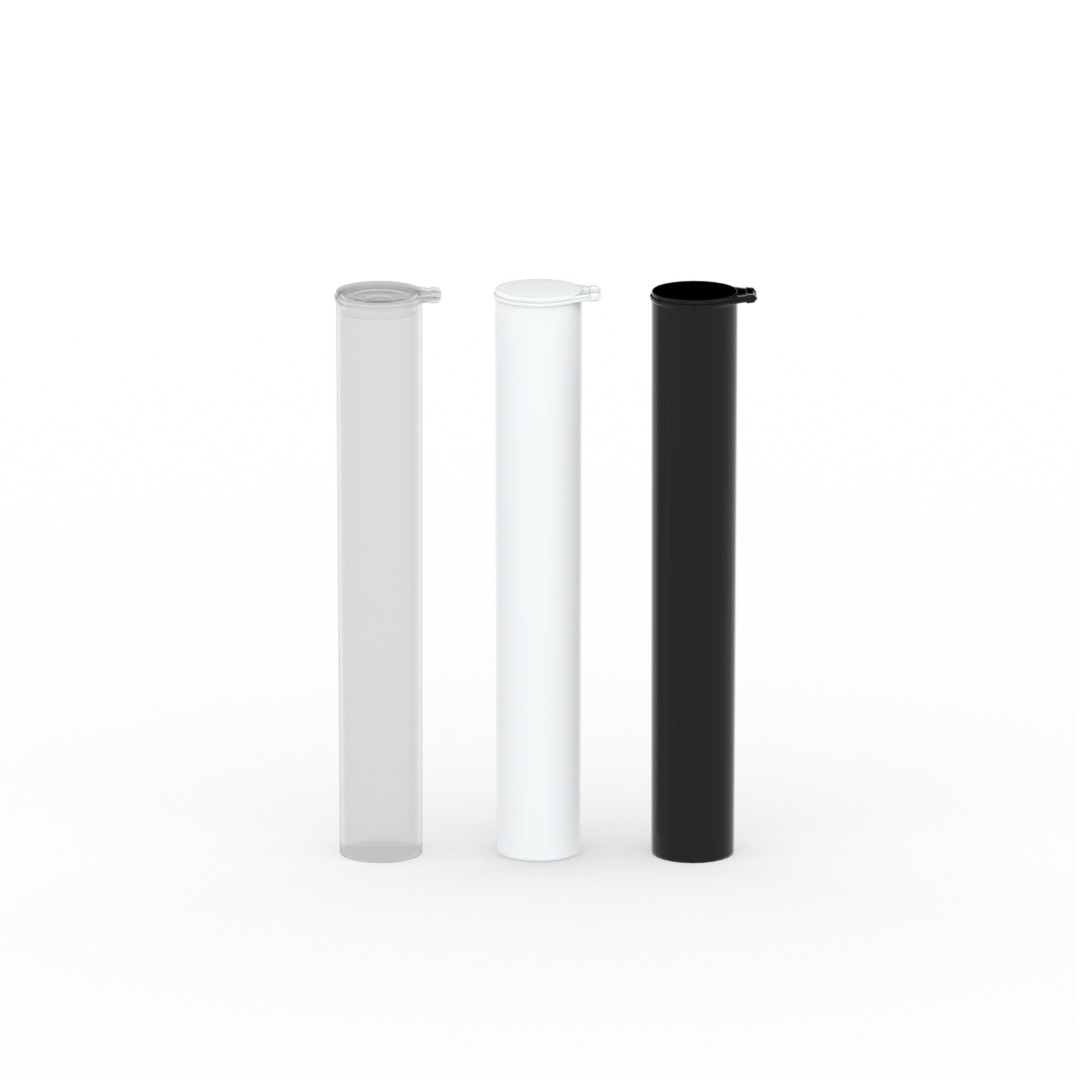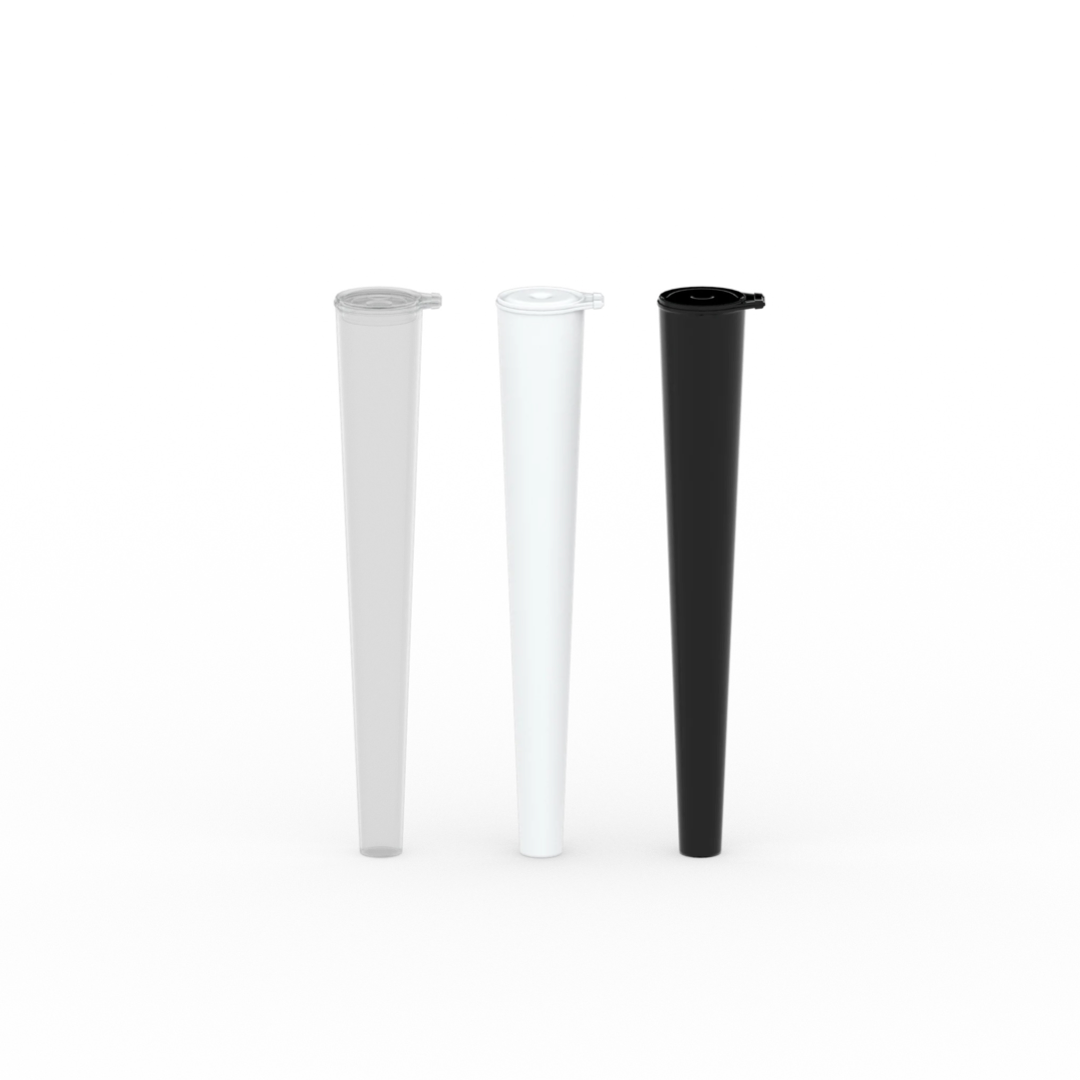 SKU: Z04-07-1XC/116-02_1000
CONE LOCK TUBES™
Introducing the Futurola Cone Lock Tubes™, the perfect solution for keeping your pre-rolled cones fresh, secure, and ready to enjoy. Available in opaque, black, and white color options, these innovative tubes are designed to meet your storage needs with style and functionality.

The Cone Lock Tubes™ are crafted with premium materials, ensuring durability and preserving the quality of your pre-rolled cones. The opaque design provides protection from light exposure, maintaining the freshness and potency of your cones for extended periods.

With its sleek and discreet appearance, the Cone Lock Tubes™ are perfect for on-the-go smokers who value convenience and portability. The compact size allows you to easily carry them in your pocket, bag, or purse, making them ideal for travel or everyday use.

Featuring a secure locking mechanism, these tubes ensure that your pre-rolled cones stay intact and protected from moisture and odors. No more worries about crushed or damaged cones. Simply place your cone inside the tube, lock it securely, and enjoy peace of mind knowing that your smoke is safe and secure.

The black and white color options add a touch of sophistication and versatility to your rolling accessories. Choose the black option for a sleek and modern look or opt for the white option for a clean and minimalist style. Whichever color you choose, the Cone Lock Tubes™ are designed to complement your smoking rituals and enhance your overall experience.

The Futurola Cone Lock Tubes™ are a must-have accessory for preserving the freshness and quality of your pre-rolled cones. Explore the opaque, black, and white color options today and elevate your smoking experience with Futurola's commitment to excellence and innovation.
Our products vary in weight and size, and the shipping cost depends on your location.

*** When purchasing pallets of Pre-Rolled Cones, Knockboxes or Shredder Machines, we will follow up with you after placing an order to confirm any additional freight or shipping costs that may be necessary to fulfill the order. ***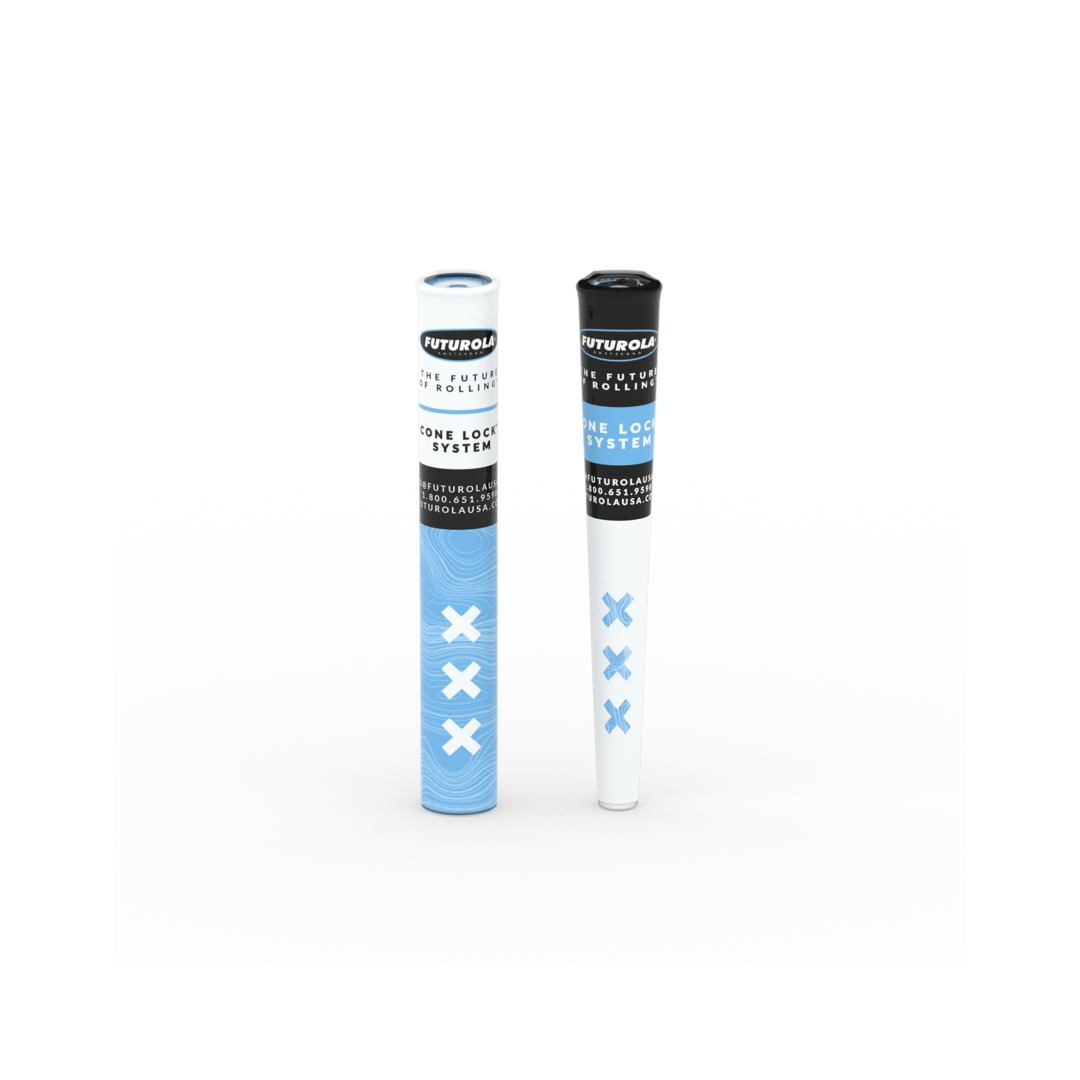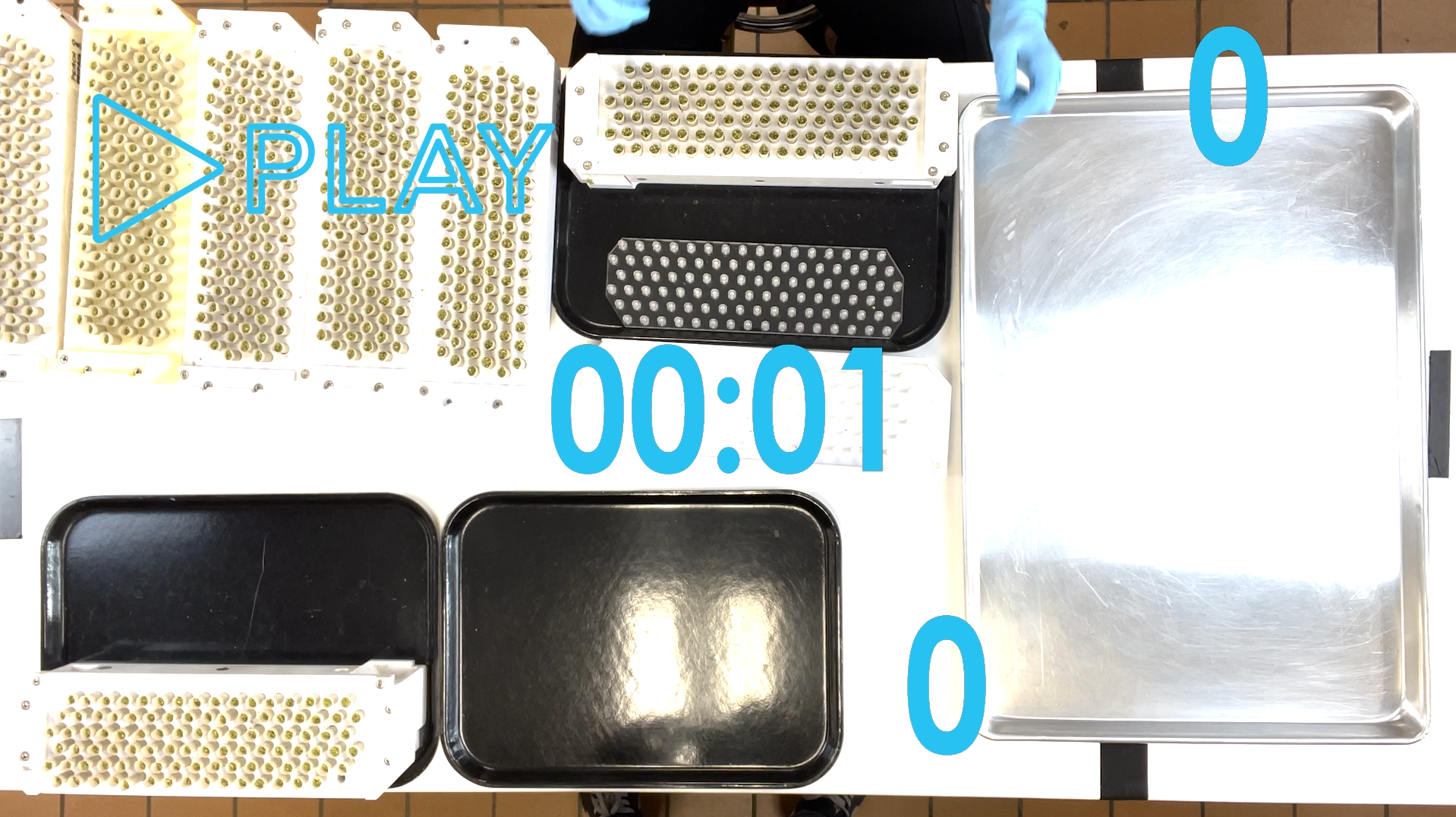 This product has no reviews yet.