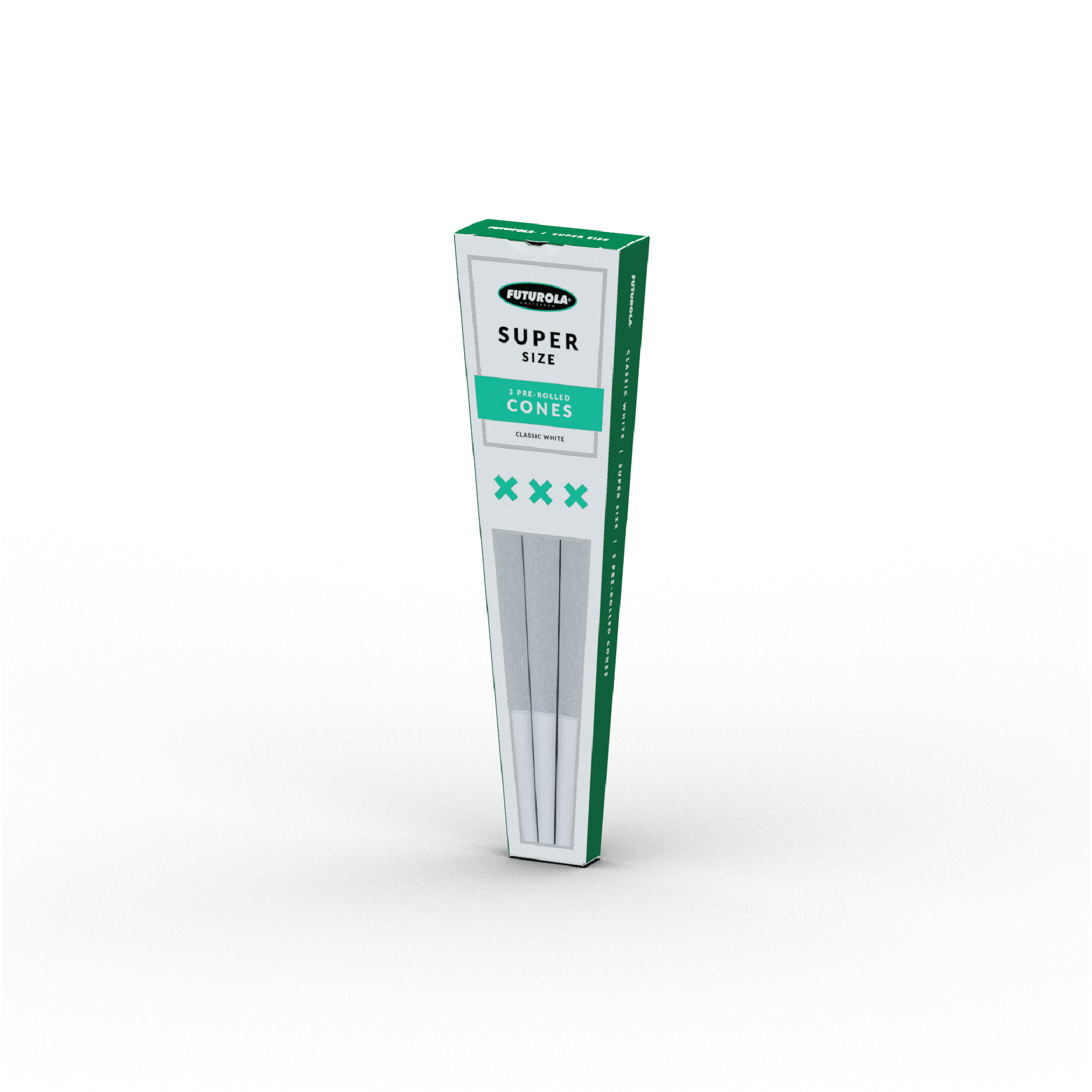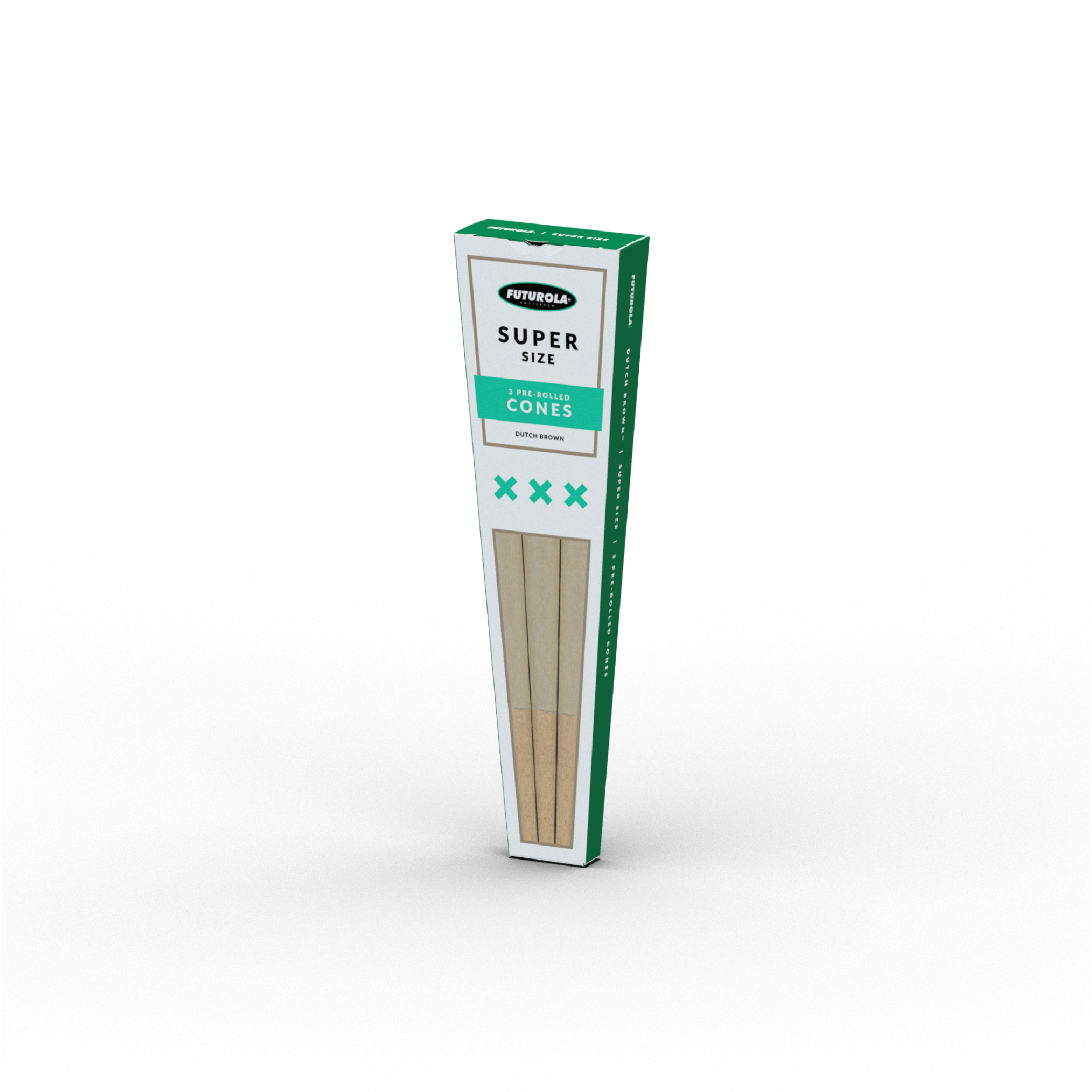 SKU: Z07-D/S180/44-CWF_0001
SUPER SIZE PRE-ROLLED CONES
Introducing the Futurola Super Size Cones 3-Pack, the ultimate choice for those seeking a larger-than-life rolling experience. Crafted with precision and designed to accommodate generous amounts of material, these super-sized cones are perfect for those who appreciate a bold and indulgent smoke. With their impressive size and exceptional quality, Futurola Super Size Cones offer an unmatched combination of grandeur and convenience.
Our products vary in weight and size, and the shipping cost depends on your location.

*** When purchasing pallets of Pre-Rolled Cones, Knockboxes or Shredder Machines, we will follow up with you after placing an order to confirm any additional freight or shipping costs that may be necessary to fulfill the order. ***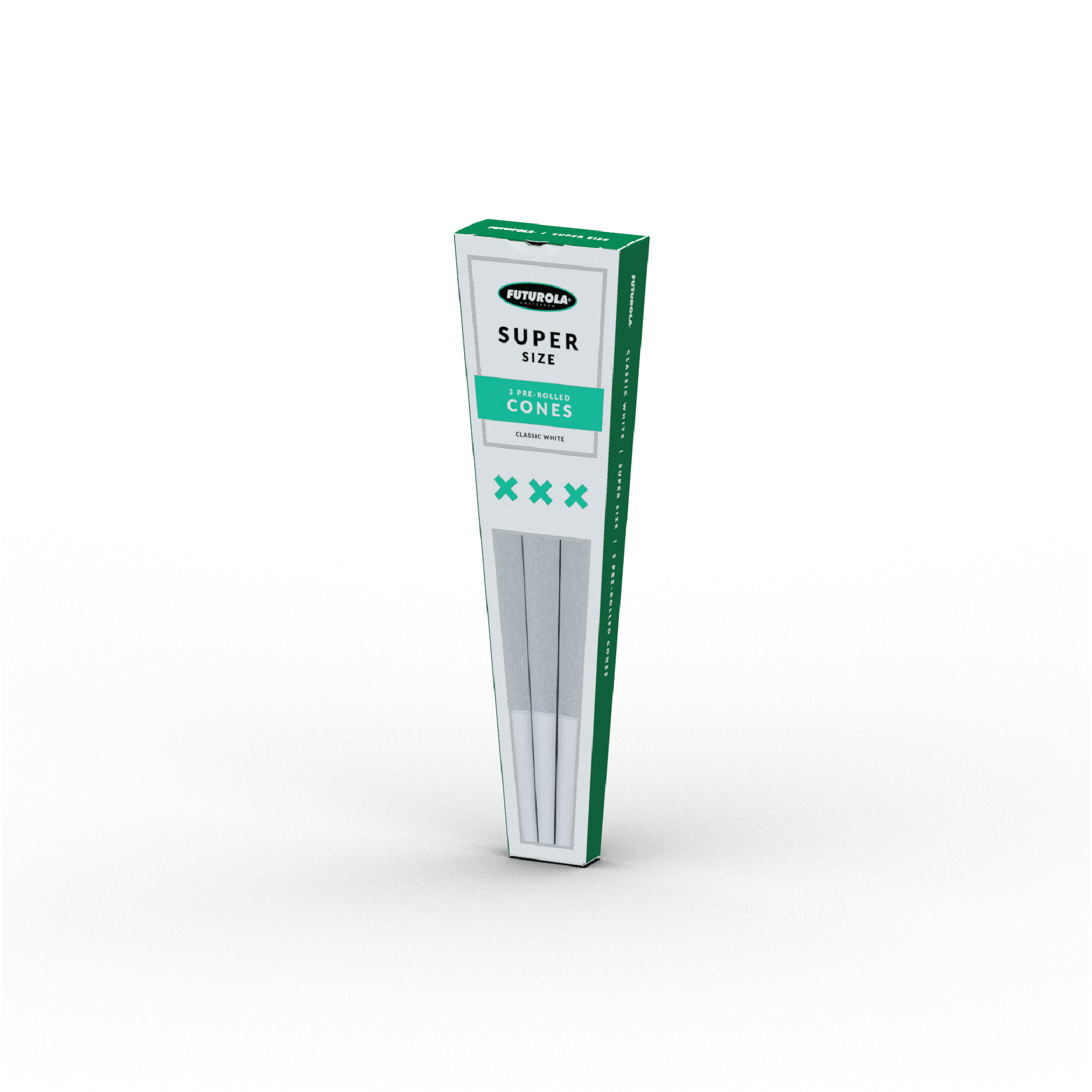 This product has no reviews yet.