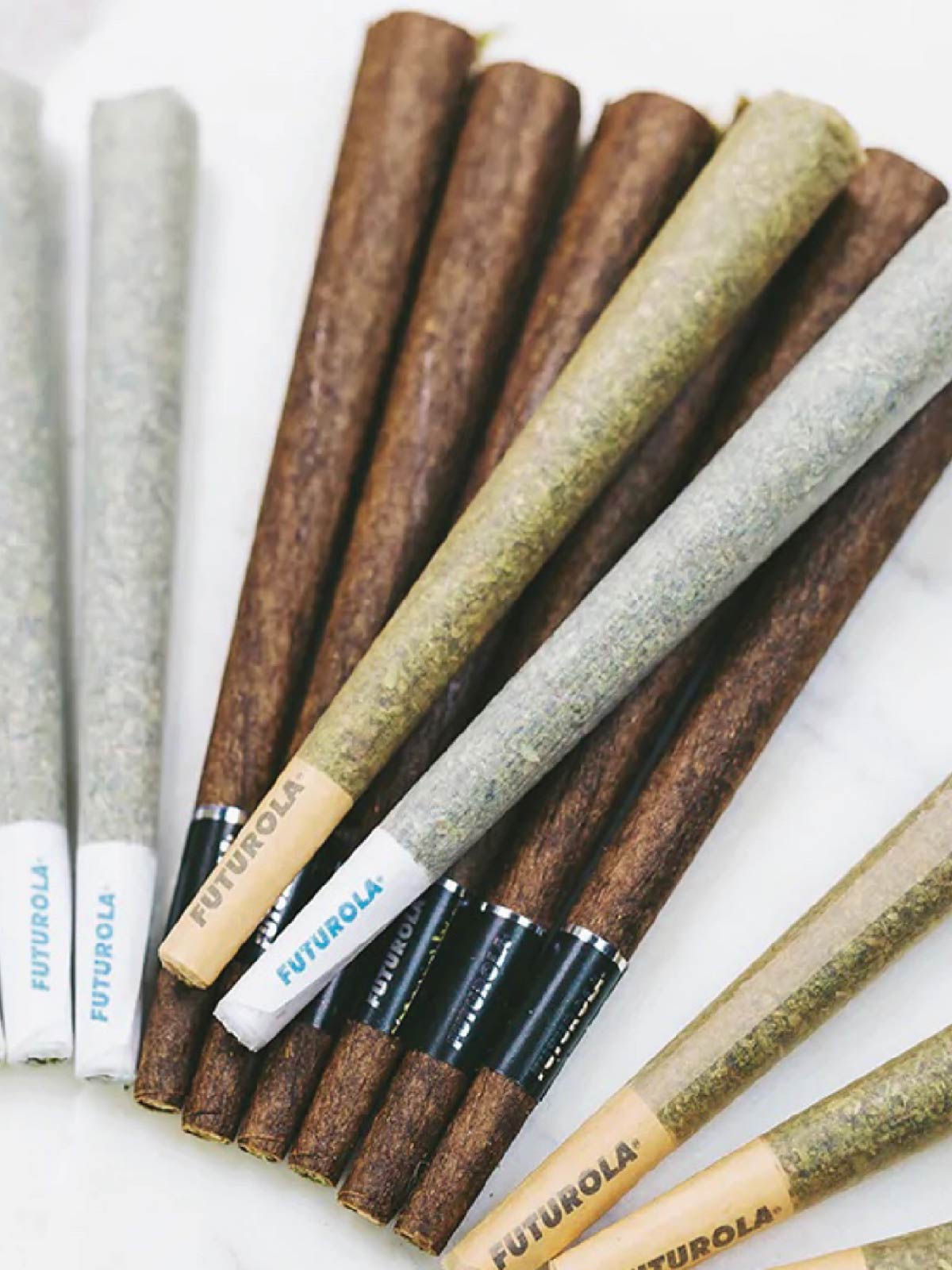 ARTISANAL CRAFT WITH PRECISION
PRE-ROLLED CONES
Explore our vast selection of cones and discover why we are the industry's go-to source for perfectly crafted pre-rolled cones. At Futurola, we pride ourselves on our commitment to excellence. Each pre-rolled cone in our inventory is crafted with precision and expertise, guaranteeing exceptional quality and reliability.
Pre-Rolled Cones
Home of the largest selection of bulk and 3-pack consumer artisanal pre-rolled cones! Our artisanal pre-rolled cones are available in Classic White, Dutch Brown and Tobacco-Free Blunt material. The boxes of pre-rolled cones come in over twelve different sizes, and four different variant options. The bulk cones are a great way to load your Knockbox and automatically fill your pre-rolled cones. We also have six different size 3-pack pre-rolled cones made especially for consumers looking to immediately roll on-the-go anywhere!
SHOP ALL RETAIL
BULK PRE-ROLLED CONES
When it comes to bulk pre-rolled cones, we understand the importance of consistent quality and reliability. That's why every cone in our inventory is crafted with precision and attention to detail, ensuring a seamless and enjoyable rolling experience for both you and your customers. Choose from Standard, Slender, Fatboy and Party sized options.
Click here to request access to wholesale pricing.
SHOP
SHOP ALL RETAIL
3-PACK PRE-ROLLED CONES
Our consumer 3-pack pre-rolled cones are meticulously crafted to deliver consistency and reliability. We understand that every detail matters, from the paper quality to the rolling technique, and we ensure that each cone meets our exacting standards. Experience the convenience, quality, and reliability of Futurola's consumer 3-pack pre-rolled cones. Choose from Slim, King, Party, Super and Mega sized options.
Click here to request access to wholesale pricing.
View all
Let customers speak for us
FREQUENTLY ASKED
QUESTIONS
CAN I CUSTOMIZE FUTUROLA PRE-ROLLED CONES WITH MY OWN BRAND?

Absolutely! We offer branding options to allow you to customize the Futurola Pre-Rolled Cones with your own unique branding. Whether you're a dispensary, a pre-roll manufacturer, or a brand looking to create a personalized experience for your customers, we have solutions for you. Our branding services include the option to add your logo to the filter tip creating a distinctive and professional look. Stand out from the competition and leave a lasting impression with Futurola Pre-Rolled Cones customized to represent your brand. Contact us to inquire about custom branding options and lead times.
ARE FUTUROLA CONES MADE WITH NATURAL SAFE MATERIALS?

Yes, absolutely! At Futurola, we prioritize the use of natural and safe materials in the production of our pre-rolled cones. Our cones are made from high-quality papers that are carefully selected for their purity and sustainability. We understand the importance of a clean and enjoyable smoking experience, which is why we ensure that our cones are free from any harmful chemicals or additives. When you choose Futurola Pre-Rolled Cones, you can have peace of mind knowing that you're using a product that's crafted with your health and satisfaction in mind.
WHAT SIZES ARE THE FUTUROLA PRE-ROLLED CONES?

We understand that preferences vary when it comes to pre-roll sizes, which is why we offer a range of sizes to cater to different needs. Our selection includes various sizes, from compact cones perfect for personal use or quick sessions to larger cones designed for sharing with friends. Whether you prefer a shorter cone or a longer one, we have options to suit your smoking style. Explore our inventory to find the size that best fits your preferences today!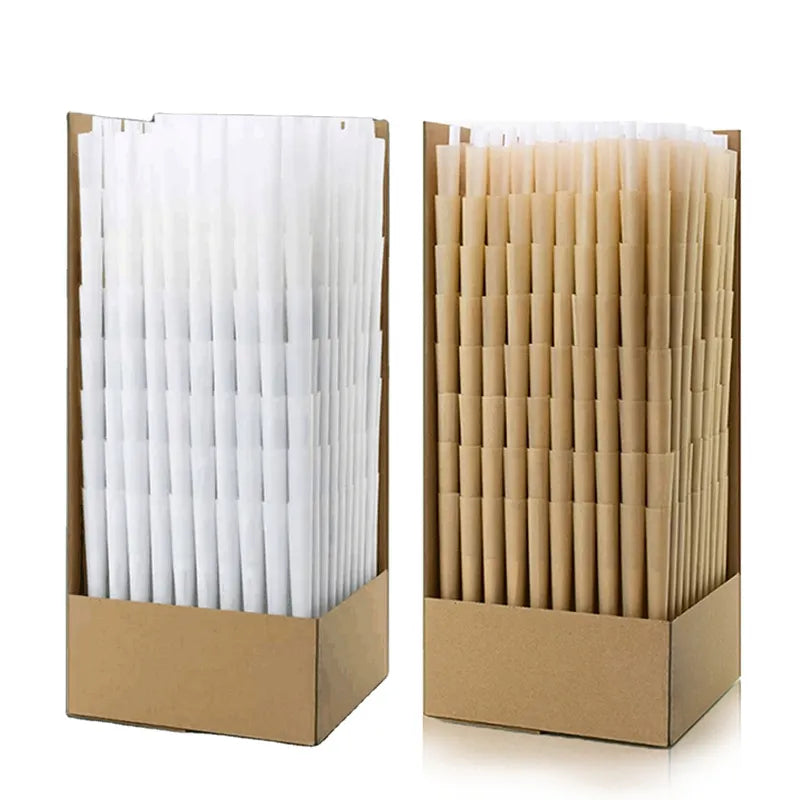 Our customer support is available Monday to Friday: 8am-4:30pm.
Average answer time: 24h