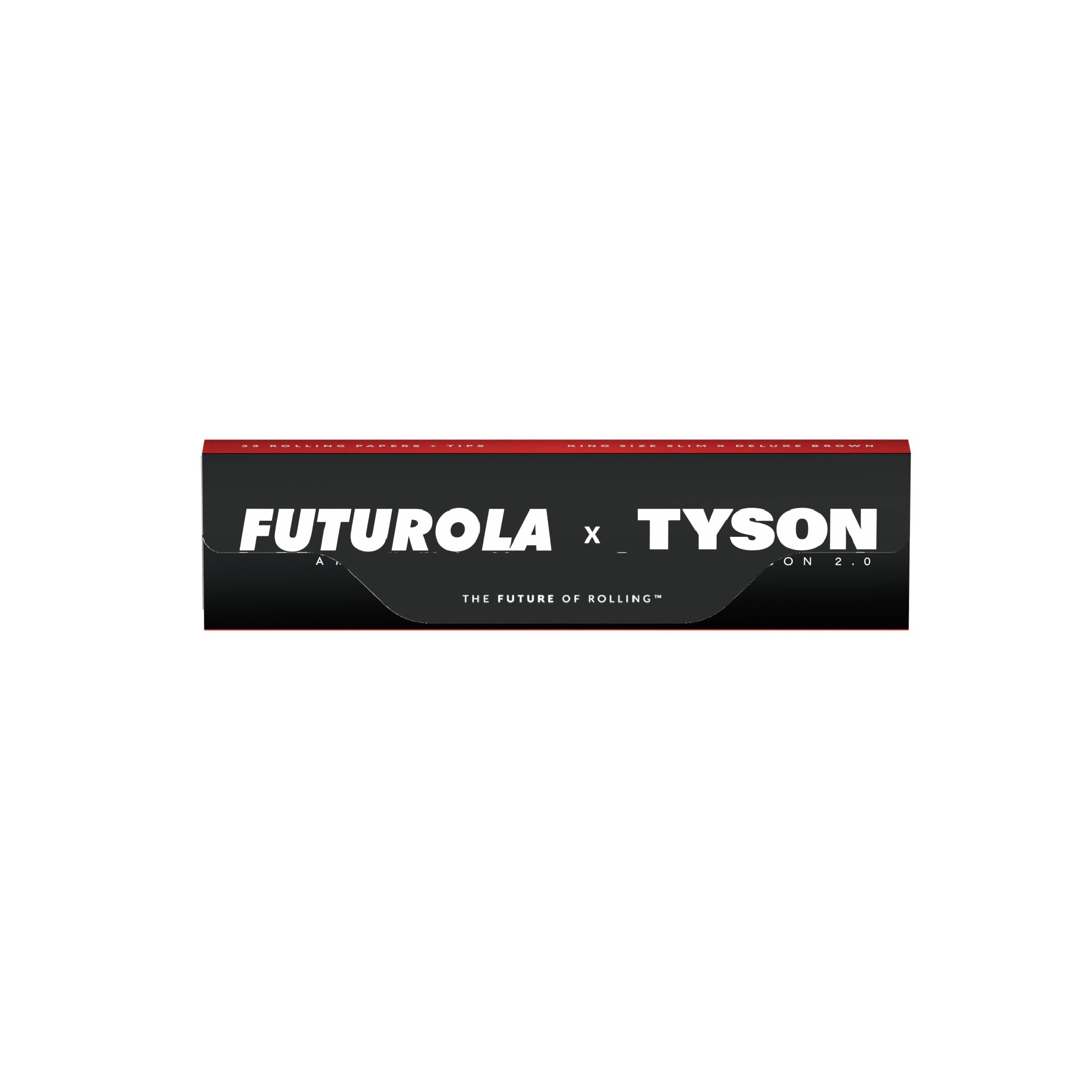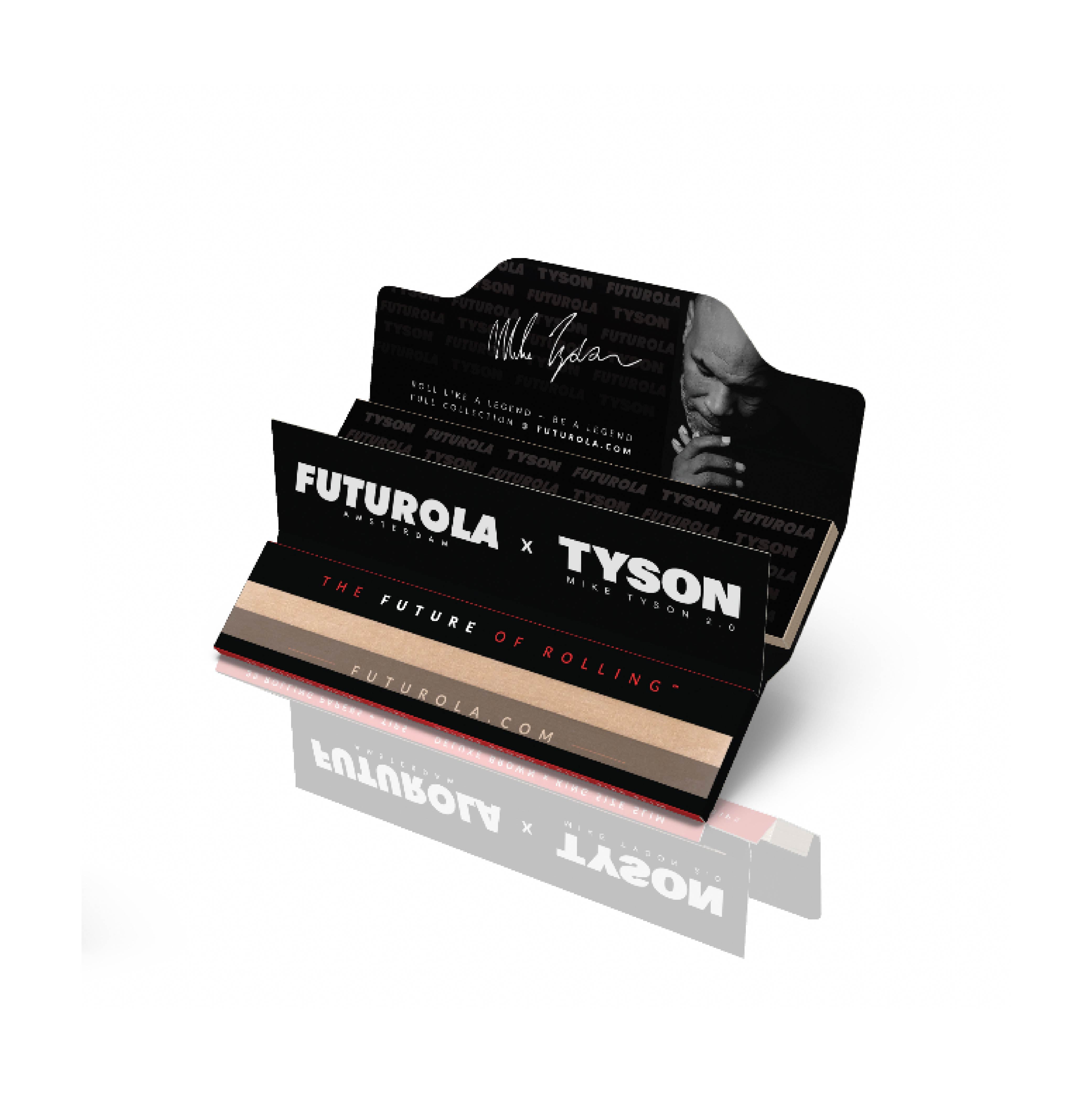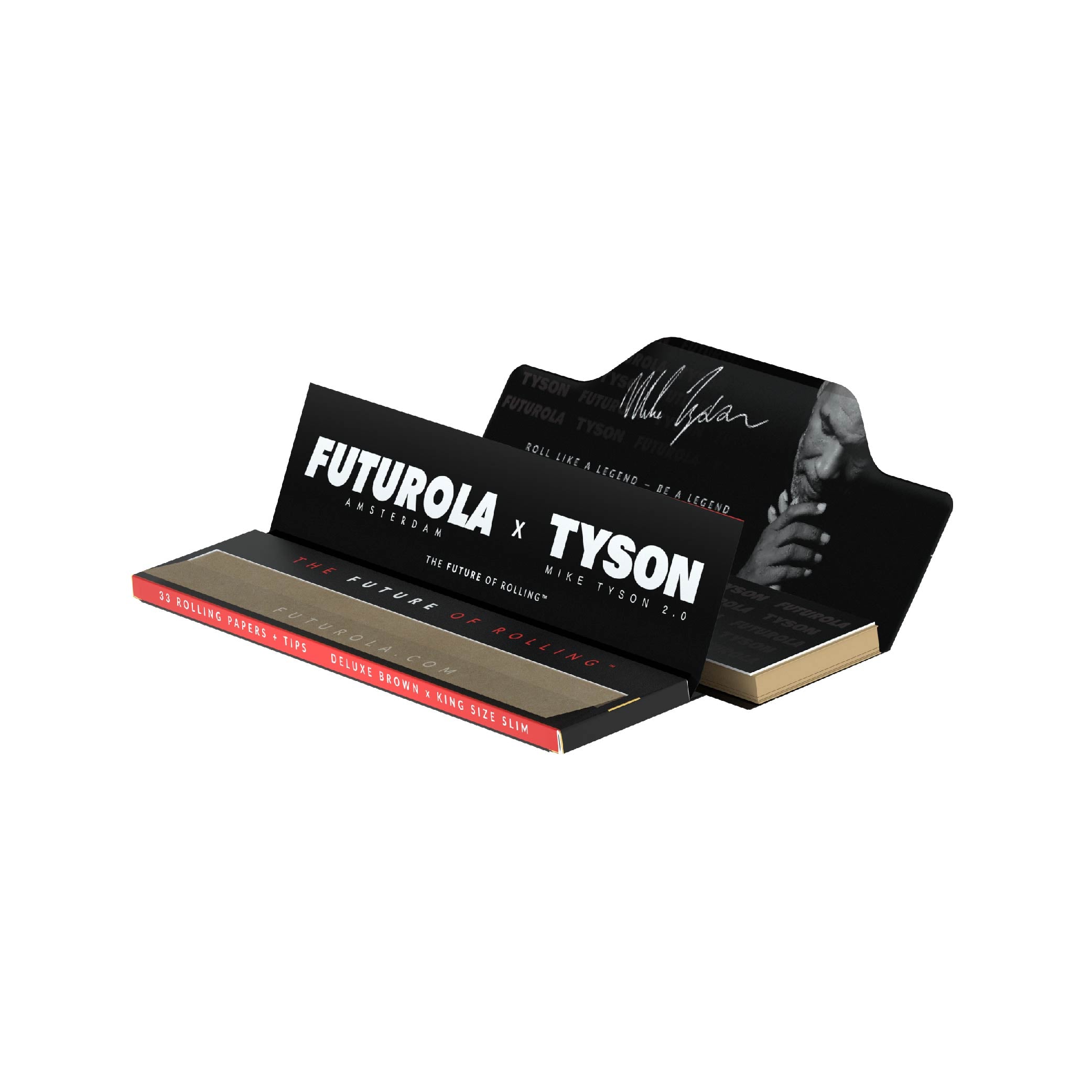 SKU: Z05-06-DB-2.0_0001
FUTUROLA X TYSON X ROLLING PAPERS + TIPS
Introducing the Tyson 2.0 x Futurola Rolling Papers, a collaboration that combines the legendary Mike Tyson's passion for superior smoking experiences with Futurola's expertise in crafting exceptional rolling solutions. These rolling papers are designed to elevate your smoking rituals with their top-tier quality, precision, and the mark of excellence that both Tyson and Futurola represent.
Our products vary in weight and size, and the shipping cost depends on your location.

*** When purchasing pallets of Pre-Rolled Cones, Knockboxes or Shredder Machines, we will follow up with you after placing an order to confirm any additional freight or shipping costs that may be necessary to fulfill the order. ***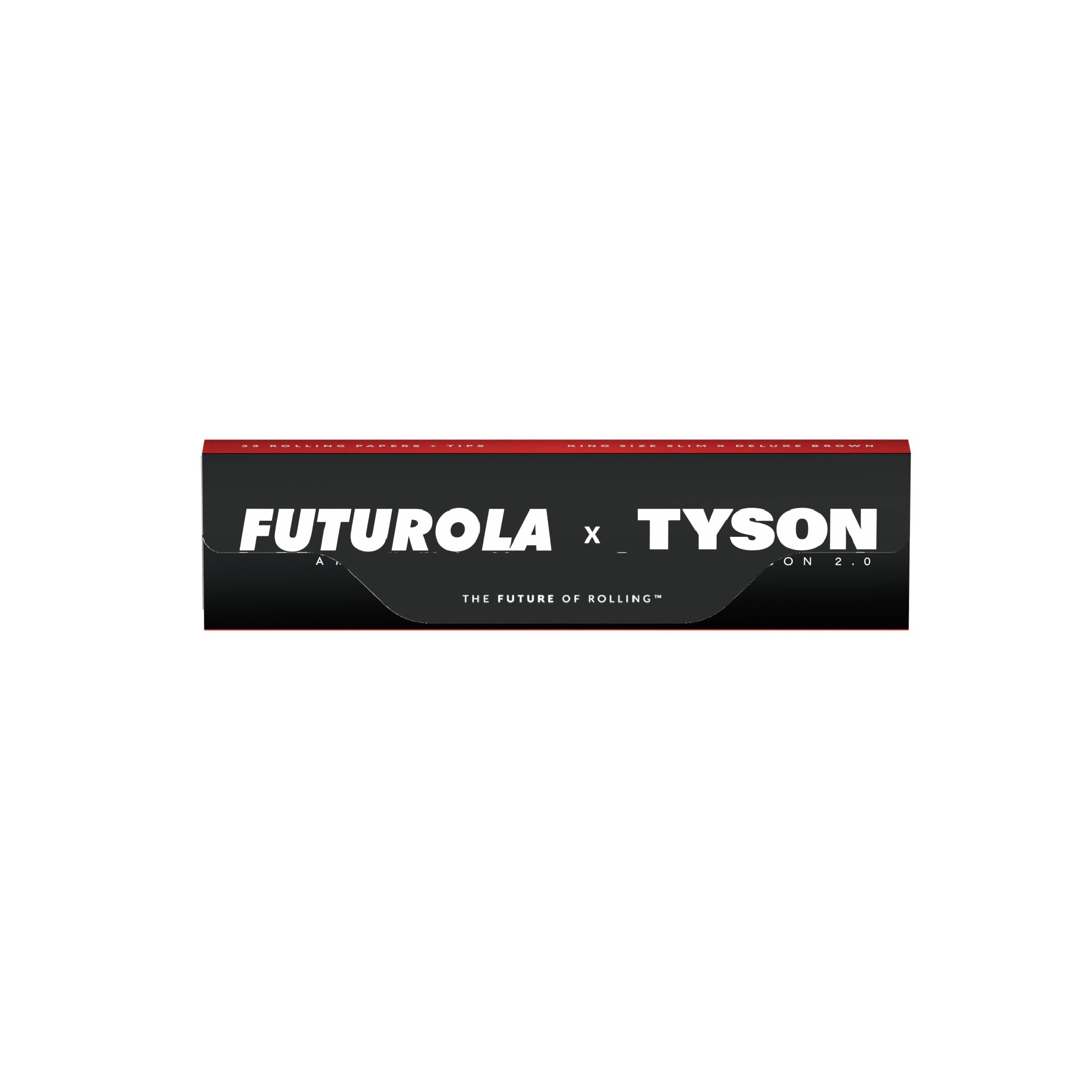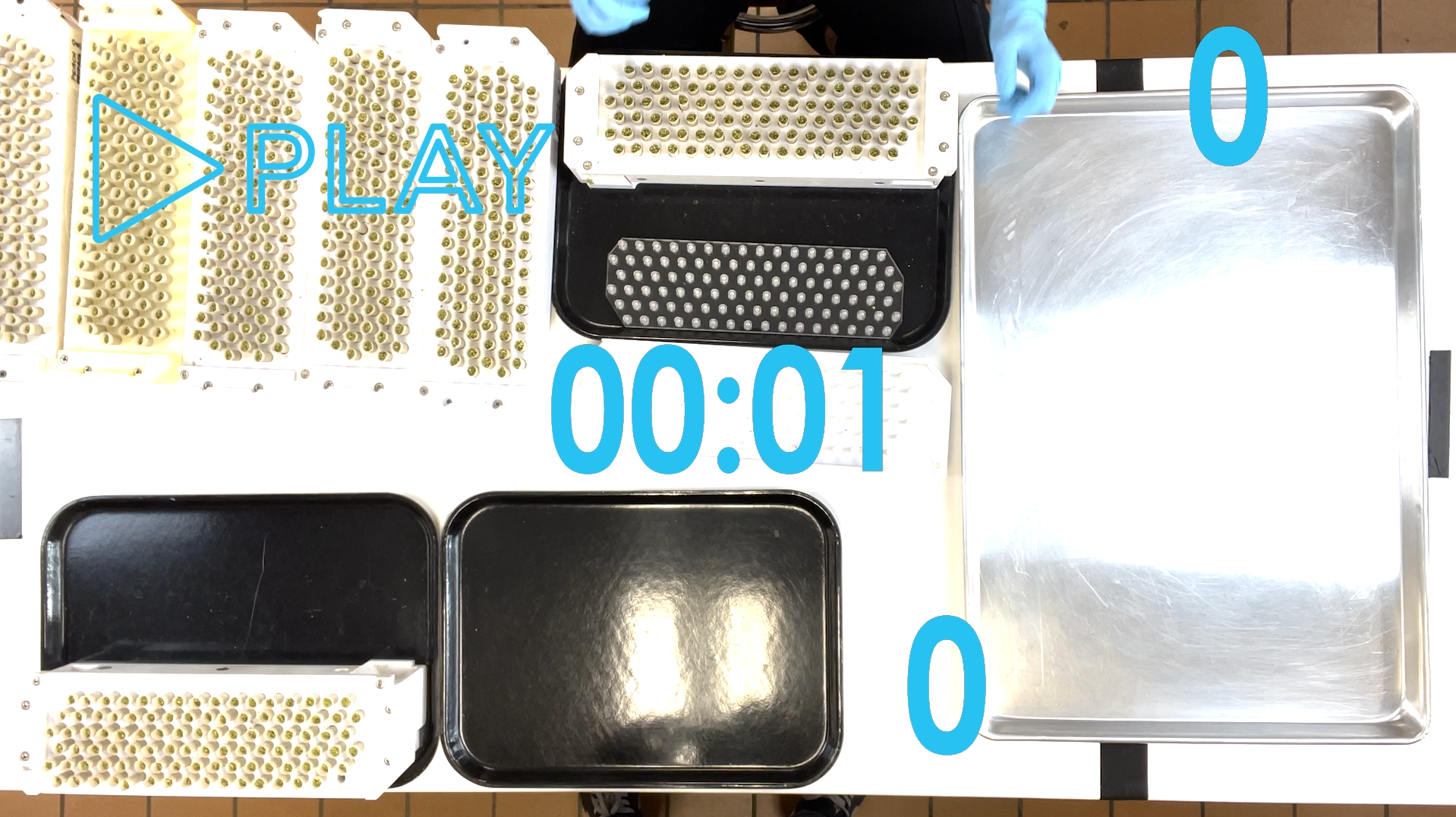 This product is rated 5.0 of 5.0 stars.
It has received 6 reviews.
The paper I've been looking for
I'm an avid paper/ blunt smoker, normally I smoke white owls and RAWs but these are honestly my favorite paper. The boys at my local headshop gave me a pack and i loved them. RAWs seem to burn really quick at the start, then burn slow at the end. But these burn even and slow from the start with superior flower flavor IMO. My local shop barely ever has them in stock or they'd be my daily choice.
Bought expecting a gimmick. Results were outstanding
I have smoked a variety of papers and these kings are surprisingly superb. Very minimal flavor and excellent burn. If they made these in 1.25 i would be burning these everyday. But for a solid, big smoke, look no further than this pack and you wont be disappointed.
NEW FAVORITE PAPERS! NO CANOE! EVEN BURN!
I never tried the original version with the yellow color detail. I'm not sure if these new ones with an orange color detail trim and new design on the case holding the papers and filters are different than the original but regardless I'm just glad I bought these because they're my new favorite go to papers. I collect papers and once I went into my smoke shop they immediately recommended these and I'm sooooo glad they did. My other favorites were Blazy Susan's but I must say these have the edge as they never canoe and always have a perfect even burn and easy roll, especially if you use a rolling machine. I never seen filters this long with so many ridges to fold a w so if it's not a super fatty I rip off a couple of the ridges to make it fit better. But yeah I never heard of futurola before trying these and I wish I tried them earlier because I'm sure the Futurola King Slim brown papers are exactly the same. If they are I'm going to tell my shop to start buying Futurola in bulk, just in case these perfect Futurola Tyson 2.0 brown king slims are sold out. The picture below is filled with "tobacco" for legal reasons. I could have rolled it better but even when it's not rolled perfect it still winds up being perfect lol.
At least speaking of myself, I have tried many different papers and cones, but none of them stood chance against RAW until I got my hands on these ones. It is compatible, paper smoothly burns, no outside taste. Speaking of tips, it rolls eaasily and forms a great filter.Highly praising and suggesting it to other smokers.It definitely stands in the same spot as RAW. Exceptional