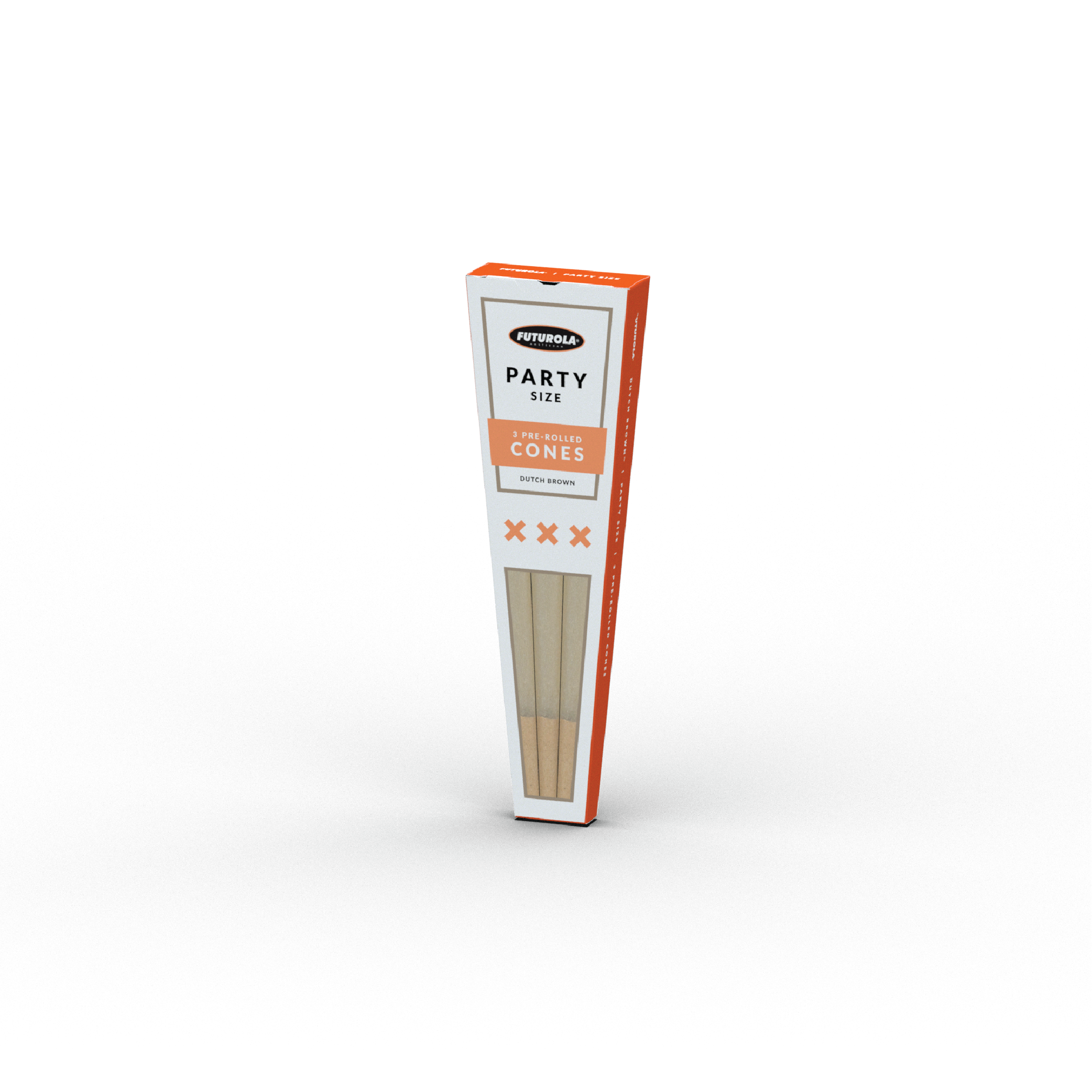 SKU: Z07-D/P140/34-CWF_0001
PARTY SIZE PRE-ROLLED CONES
Each cone in the 3-pack boasts a generous size, allowing for a substantial amount of your mixture. With an expanded capacity, these cones are perfect for sharing among friends, ensuring everyone gets to savor the moment. Say goodbye to the hassle of rolling multiple cones and embrace the convenience of Futurola Party Size Cones.
Our products vary in weight and size, and the shipping cost depends on your location.

*** When purchasing pallets of Pre-Rolled Cones, Knockboxes or Shredder Machines, we will follow up with you after placing an order to confirm any additional freight or shipping costs that may be necessary to fulfill the order. ***
This product has no reviews yet.